Certification cum Management Development Programmes
The Pacific University holds a unique position in the field of business education for providing higher standards of teaching and care for the students. The university is completely dedicated to guide the students in their development stage which makes it a world class business school. In this context the university conducts various certification programme in each semester delivered in varied formats which inculcate a deep understanding of business in the students.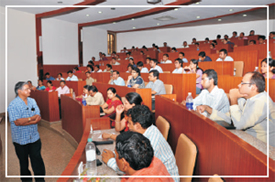 Some of the Certification Programmes are:
Financial Markets for professionals, students, investors & stock markets operators.

Financial Markets-I: Debt & Equity Markets
Financial Markets-II: Mutual Funds
Financial Markets-III: Financial Derivatives

Doing Business with China.
Business Management for Women.
Hospital Administration: A Functional Overview.
Diagnosing & Shaping Organizational Culture.
Retail Management: A Functional Overview
Export Procedure & Documentation.
Financial Modelling & forecasting by the use of Excel.
Micro finance and Micro Credit.
Travel Agency Management.
Competition Law and Business Strategy.
Employee Engagement.
Total Quality Management.
Zero Base Budgeting.
Entrepreneurship Development.
Banking Operations & Services.
Art of Public speaking and Creative writing.
Social Media & Digital Marketing.
Marketing and advertisement & Strategies.
Certification Programms scheduled in 2016:
Entrepreneurship development.
Social Media & Digital Marketing.
Financial modeling with excel.
Export import management and documentation.
Marketing and advertisement & Strategies.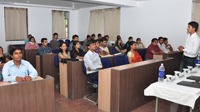 Certification Course on FOREIGN CURRENCY MARKET AND TRADING MECHANISM.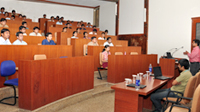 Certification Course on PRACTICE OF MICROFINANCE.
Certification Programme Conducted in 2015:
Banking Operations & Services
Advanced IT Skills for Managers
Financial Markets
Art of Public speaking and
Creative writing
Micro Finance and Micro Credit
Tally Financial Accounting Program