2 Majors For Double Employability
20+ Certification Programme Options
200 Hours Student Development Programmes
Welcome to
Pacific Business School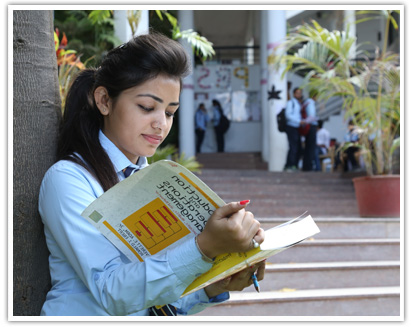 Impressive Placements
Average two job offers per passing out student
Highest package offered is Rs. 12 Lakhs and availed package is Rs. 7.6 Lakhs
World Class Infrastructure
Most Advanced IT Lab with 10 mbps internet bandwidth
Regular Industry-Academia Interface Unparalleled versatile exposure given to the pacifians: students outperformed in various inter college competitions
Prestigious Training Partners: BSE, Insurance institutes of India, AIMA, SPSS, IBM company, TAI India Pvt Ltd, Oracle-ERP training, Skill Bridge, E-4 development, IRDA, RBI, GBH etc.
Regular Personality Development and Employability Enhancement Workshops & Seminars
Alumni placed worldwide across the sectors and throughout the country.
The pedagogy is student-centered-learning emphasizing self-intiative to learn. Its thrust is to bring practice in the classroom. For this a wagon-wheel approach is used to assure overall development of students so that she/he is industry ready. The meticulously framed curriculum is aimed to act as a launching pad for the participants into the corporate arena. It comprises of a rich blend of compulsory courses and electives, supplemented by specialized courses on industry sectors.